Meet the dolphins and explore the shores of Tybee Island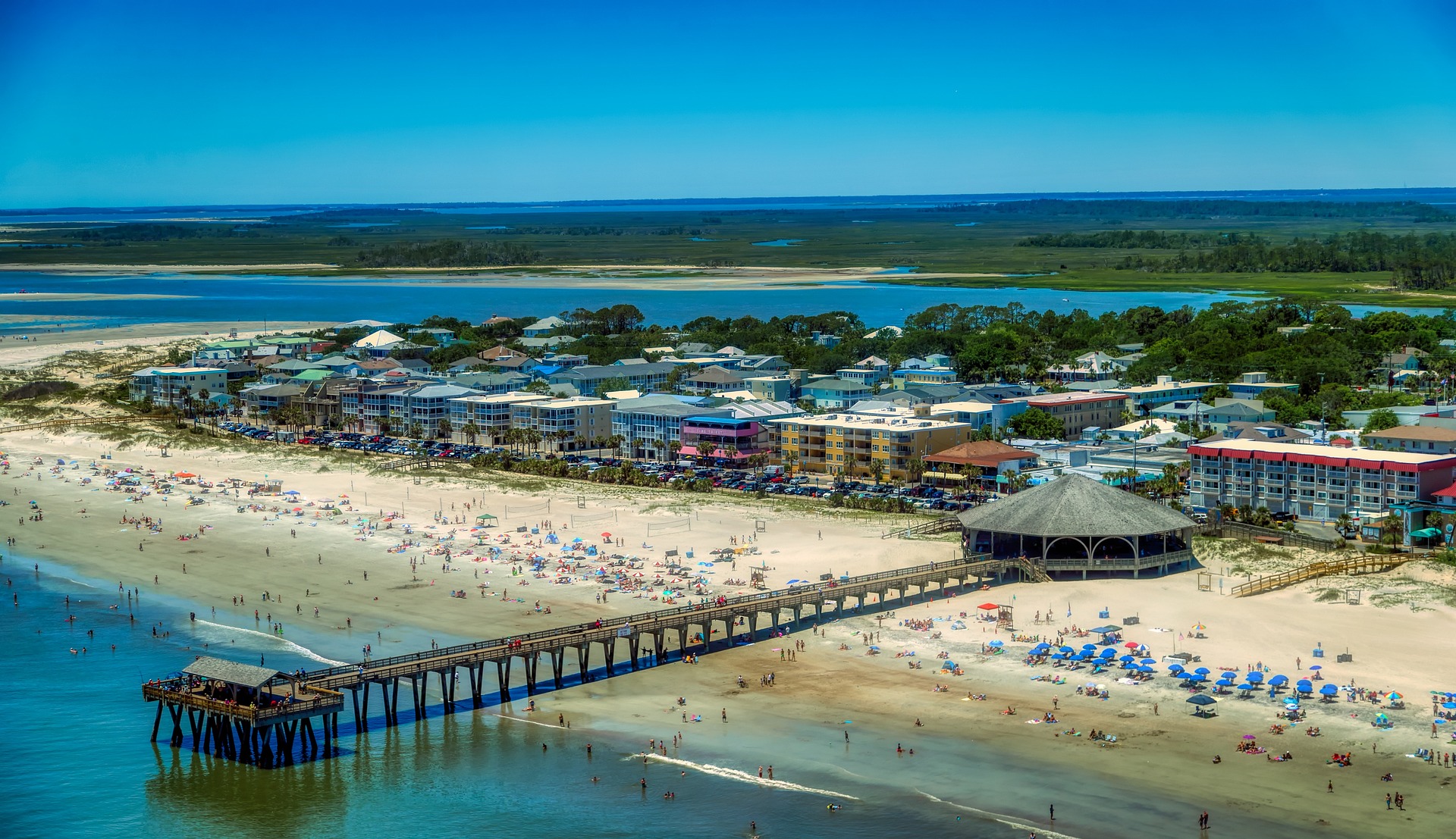 Tybee Island, located just 18 miles east of Savannah, Georgia, is a popular coastal destination known for its beautiful beaches, rich history, and diverse array of attractions.
---
One of the island's main attractions is its beaches, which offer miles of white sand and clear blue water. Visitors can enjoy swimming, sunbathing, and fishing in the warm waters of the Atlantic Ocean.
Meet the dolphins
Have you ever dreamed of seeing these remarkable animals in beyond your TV or phone screen? You have such an opportunity by visiting Tybee Island!
There are organized tours where you will not only meet dolphins in their natural habitat, but you will also have the opportunity to admire the island from the ocean. Among the beautiful views and lighthouses, you'll also find Fort Pulaski National Monument, a well-preserved 19th-century fort that is a U.S. National Monument, associated with the history of the Civil War.
Meanwhile, even more beautiful views in the company of dolphins are provided by ISLAND CHARTERS.
Dolphin swimming in Atlantic Ocean

Sightseeing along the coast
However, if you want to explore the island and the lighthouses from the coast, we have a solution for you too! With Coast to Coast Beach Rentals, you can rent golf carts for an hour, two, a full day or even a weekend and enjoy a vacation along the shores of Tybee Island. Whether you're planning a pleasant afternoon with family or friends, or watching the sunset as a couple, Coast to Coast offers 4-, 6-, or even 8-passenger golf cart rentals. However, if you prefer cycling, they are also on offer.
Coast to Coast address 301 1st Street Tybee Island, GA 31328.
Phone number +1 912-786-4489.